Meet our RGC 2023 speakers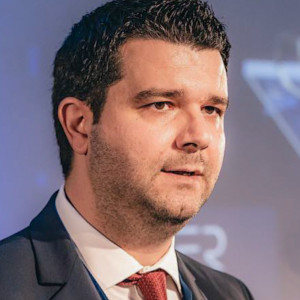 Coordinator of Digital Government Sector of SYRIZA's Parliamentary Group, Member of Hellenic Parliament
Parliamentary Activities
Elected Member of Hellenic Parliament in Region Thesprotia for three elections in a row at 2015 (January) 2015 (September) and 2019 (July).
In current (17th) Parliamentary Term he elected Dean of the Hellenic Parliament.
From September 2015 until June 2019 he was Secretary of the Hellenic Parliament
Political/Social Activities
Coordinator of Digital Government Sector of SYRIZA's Parliamentary Group.
Elected member of Technical Chamber of Greece (TEE).
Candidate member of the Hellenic parliament in 2012 in Region Thesprotia with the political party of SYRIZA-EKM.
Youth's member of political party of SYNASPISMOS from 2007 until 2010.
Member of regional Committee of SYRIZA party in Thesprotia.
Member of antiracist movement of Thesprotia.
Sign up to our newsletter
Sign up and keep up to date with the latest news & articles of the conference.