Meet our RGC 2023 speakers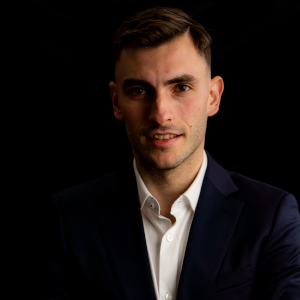 PhD Candidate of Ancient Greek Literature and Philosophy, University of Patras
Marios Zafeiropoulos is a PhD Candidate of Classical Philology and Philosophy at the University of Patras. His research focuses on the interrelations between philosophy, psychology, and psychotherapy, with a dissertation on "The Philosophy of Self-Care in the 1st and 2nd Century A.D. and Cognitive Behavioral Therapy (CBT): Human Psyche, Learning, Therapy. He studied Classical Philology at the University of Patras (2014-2018) and completed the Classical Studies specialization Master's Program of the Philology Department at the University of Patras with a "Distinction". He studies and perceives the ethical-practical philosophy not only as an art of living, but also as a form of therapy of the human soul and that is the reason why in 2021, he received training in the art of Philosophical Counseling Psychotherapy. In addition to his academic pursuits, Marios has made significant contributions to the field of education and public discourse. He has undertaken the preparation of the students sitting for the "Panhellenic Philosophical Essay Competition" and has participated as a judge in the rhetorical contests of the Society for the Promotion of Education and Learning. He has given a series of speeches and lectures on the self-improving and -potentially- the therapeutic character of Philosophy, at schools and educational institutes. He has also taken part in several TV discussions, while his articles are regularly published in print as well as electronic news media. He is also General and Technical Director of the Basketball Academies of Panachaiki GE and a member of the scientific team in the program of «Pythagoras: Athletics, Education, and Culture». 
Sign up to our newsletter
Sign up and keep up to date with the latest news & articles of the conference.