Meet our RGC 2023 speakers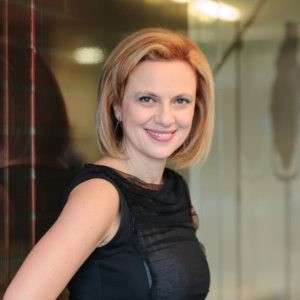 Regional Director at Microsoft | Innovation Strategist | Startup Mentor | Women Leadership Advocate | Inclusion Missionary | Public Speaker
Myladie Stoumbou, was born in Arta, a city in north western Greece. In the 1980s, when most of her female peers were dreaming of becoming teachers, she studied Computer Engineering and Informatics. Today, a Regional Director with Microsoft she leads a multinational, diverse team across 24 countries in Central Eastern Europe and Central Asia and she's also a wife, mother, an avid traveller, a women's leadership advocate and a TEDx Speaker. The Greek Herald sat down with Myladie and discussed digital inclusion, equality and the need for more female role models in STEM professions. 
Sign up to our newsletter
Sign up and keep up to date with the latest news & articles of the conference.