Meet our RGC 2023 speakers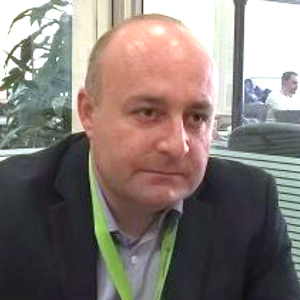 President, Panhellenic Association of Young Farmers
Mr Nikos Pavlonasios,
He was born in farcala, where he lives and works as a farmer.
From 2018 until now he is the President of the Panhellenic Association of Young- PENA and on the management board of the Association for 8 years ago, from 2013. From 1996 until today he has been involved in researching and organizing his own farms with production, processing, standardization and marketing of many products such as crops of cotton, grain, corn, watermelon etc. From 2004 until today, in the context of his professional and trade union activity, he participated in presentations, workshops, seminars and conferences for farming and agriculture. In particular, he actively participated in Conferences of Young Farmers he also has active participation in the implementation of various EU-funded and national projects and with his experience proven really valuable for the project's effective implementation, the successful coordination of the working team, and the achievement of the dissemination of the project's overall scope.
He is also Representative of PENA in CEJA (European council of young farmers) and  in the monitoring committee of the PAA of the Rural Development Program 2014-2020, of the CAP (Common agricultural policy 2023-2027)
Sign up to our newsletter
Sign up and keep up to date with the latest news & articles of the conference.