Meet our RGC 2023 speakers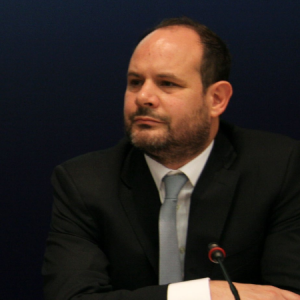 Governor, Greek Recovery and Resilience Agency
Nikolaos Mantzoufas is Governor of the Recovery and Resilience Facility Coordination Agency at the Ministry of Finance and Alternate Director at the Board of Directors of the European Investment Bank. He served for one year as General Secretary for Private Investment and PPPs and for 10 years as Special Secretary for Public Private Partnerships at the Ministry of Development and Investments. From 2012 to 2018 he served as Investment Board President of the financial instrument JESSICA, implemented by the European Commission and the European Investment Bank (urban development projects). Furthermore, he has been member of the Advisory Committee of  EPEC (European PPP Expertise Centre) of the European Investment Bank. He has also been active in the private sector, in an international banking group (Bank of America), in investment banking and with the international audit company Grant Thornton as Head of the Project Finance Division. He has been involved as financial advisor in a substantial number of PPP projects in Greece and has been a member of the working group of the Technical Chamber of Greece regarding PPPs. He holds a Degree in Civil Engineering and a Master in Business Administration (MBA). He speaks English and German. 
Sign up to our newsletter
Sign up and keep up to date with the latest news & articles of the conference.