Meet our RGC 2023 speakers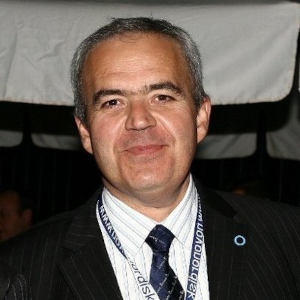 President, Hellenic Association of Pharmaceutical Companies
Olympios Papadimitriou is in the position of General Manager at Novo Nordisk Hellas LTD for the last 16 years. He started his career in the pharmaceutical sector in 1990, working as a sales representative for Wyeth, based in Thessaloniki. A couple of months later he joined Schering AG Berlin, nowadays absorbed by Bayer, where he had various responsibilities initially as sales representative, and at a later stage as regulatory affairs responsible and product manager. For that reason he moved to Athens. For personal reasons he moved back to Thessaloniki in 1994 where he joined Novo Nordisk Hellas LTD as a sales representative. 6 years later he became a member of the diabetes marketing department in Novo Nordisk Hellas, based in Athens. His tenure at Novo Nordisk exceeds 24 years. He has served as a BoD member in the last two boards of the Association. Olympios Papadimitriou is a graduate of the German School of Thessaloniki and he also holds a Diploma in Chemistry from Aristotelion University of Thessaloniki. He has followed the Young Manager's Programme at INSEAD and speaks fluently English and German.
Sign up to our newsletter
Sign up and keep up to date with the latest news & articles of the conference.