Meet our RGC 2023 speakers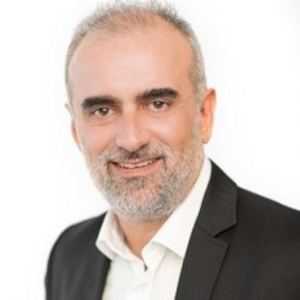 CEO, Patras Port Authority
Born and grown up in Patras, he graduated from Patras University as Civil Engineer specialized in Quality Control and Works accreditation   (Design Certificate Classes 6/16). Also holds a Master's Degree in Public Management from the University of Peloponnese. He has been employed for a number of years in a private technical building materials laboratory in Patras (under Ministry's of Infrastructure and Transport supervision). He has attended all laboratory tests in the Departments of concrete, asphalt and soils at the Western Greece District Laboratory of Public Works, while he has considerable experience in infrastructure Works (Patras wider bypass Interchanges construction etc). He has excellent fluency in English, with a very good knowledge of computing. He was President of Achaia District Civil Engineers Association. Since 2019 he is Vice President of the Central Representation of the Technical Chamber of Greece. He is also a member of the Hellenic Standardization Organization (ELOT/TE – Concrete) and of the National Accreditation Council (ESYD).
Sign up to our newsletter
Sign up and keep up to date with the latest news & articles of the conference.