Meet our RGC 2023 speakers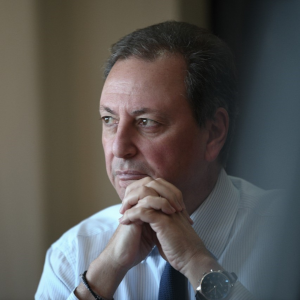 Minister fot Rural Development and food, Hellenic Republic
Spilios Livanos is an MP for Nea Dimokratia (ND), representing the people of Aetoloakarnania. MP Spilios Livanos was elected Vice President of the North Atlantic Treaty Association Parliamentary Assembly where he currently serves as Head of the Greek Delegation. Spilios Livanos served as Minister of Rural Development and Food. Prior to that, as ND's Parliamentary Spokesman. Through the years 2009 and 2015 he served as General and deputy General Secretary for Political and Strategic Planning of ND. In 2016 he was appointed Special Counselor for Entrepreneurship to the President of ND, PM Kyriakos Mitsotakis. In his two terms as a Member of the Greek Parliament he sat on the Standing Parliamentary Committees of "Defense and Diplomacy", "Economic Affairs", "Cultural and Educational Affairs", "Public Administration, Public Order and Justice" and the special P.C.'s of "General Financial Balance Sheet" and "State Budget Implantation". Apart from his commitment to public service Spilios Livanos was employed to the EU Commission' s Social Fund after completing his studies and serving in the Greek Air Force. Following his experience in Brussels, Spilios had a long and successful career in the private sector, working in corporate development for Greek enterprises before becoming founder and chair of a private Construction and Real Estate company which he runs until today. Spilios Livanos received a BA in Politics and Economics from the University of Massachusetts at Amherst, USA and an MA in International Relations from Reading University, UK. He speaks fluently English and French. Spilios is married to the lawyer Domna Kyrzopoulou and father of two girls and one
boy.
Sign up to our newsletter
Sign up and keep up to date with the latest news & articles of the conference.