Meet our RGC 2023 speakers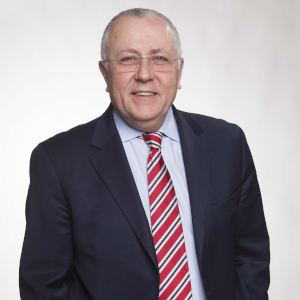 CEO, HELPE UPSTREAM S.A., HELLENiQ ENERGY Holdings S.A.
Tassos Vlassopoulos is the CEO of Helpe Upstream SA (HelleniQ Energy's Upstream Business Unit), managing E&P licenses as well as leading the efforts to create a CCS business within the Group. Prior to this role, he has held senior international management positions at GE and has an overall 35 years of global experience, mainly acquired in oil & gas, power generation, strategy consulting (BCG), M&A and product management. Furthermore, he has also served as a non – Executive Board Member at PPC. He has published an influential SPE paper on "Standardisation – Learnings from Industrial Sectors", leading discussions with major Oil & Gas companies and several UK industry stakeholders. In addition, he has worked as a Research Officer at the London Business School, where he became the co-author of a book and academic articles on industrial and business strategy. He holds a MSc in Operations Research from the London School of Economics and a BSc in Economics from the University of Piraeus. 
Sign up to our newsletter
Sign up and keep up to date with the latest news & articles of the conference.