Meet our RGC 2023 speakers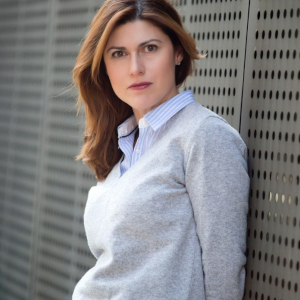 Culture Department Manager, Unisystems
Thalia Tsalkitzi, Uni Systems is a senior and experienced Solutions in Culture Department Manager with a demonstrated history of working in the information technology and cultural services industry for over 20 years. Skilled in Marketing Management, Digital Preservation, Library Automation, Museum Systems, RFID technology and more has participated and managed a series of complex projects of digital transformation for libraries and museums in Greece and abroad. She has a strong education and professional background. Graduated from Athens University of Economics and Business for a MSc in Marketing & Communication and from Ionian University for a BA in Library Archives and Museum Science. She is a continuing learner acting as the Manager of the Department for Solutions in Culture at  Uni Systems. She is also an active member of the RDI team of Uni Systems, emphasising on Cultural Industry and on innovative products and services. Representative of SEPE Culture Workgroup. Member of TES for the Tourism, Culture & Creative Industries Workgroup for the National Strategy in Research & Development.
Sign up to our newsletter
Sign up and keep up to date with the latest news & articles of the conference.