Meet our RGC 2023 speakers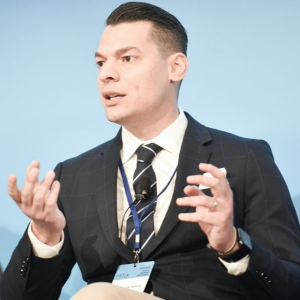 Mr. Vassileios L. Velkos holds Bachelor of Science (B.S.) as a Mechanical Engineer with Master in HR Management from the National and Kapodistrian University of Athens, and he is also a Systemic Researcher using Programming from the University of Piraeus.
He can look back on a 20 year experience in recruiting quality personnel, and over the last 10 years, has specialized in the field of IT in accordance with the motto 'The right person for the right position'.
He implemented the liaison between Silicon Valley startups and the Greek market and he had already opened more than 15 success recruitment stories of the biggest brands in Greece.
Vasileios has managed more than 27,000 IT candidates and has set up staff search services for large multinational companies across Europe.
He has created the first SW Development community in Greece and he is already collaborating with more than 75% of the Tech companies in Greece.
He holds the position of Head IT Code.Career Recruitment Consultant and Business Leader, with the aim of directing new candidates to the job that best suits their qualifications. He also organizes numerous events and trainings for Developers and Programmers and has created the first Hub and Academy for Developers in Greece.
Sign up to our newsletter
Sign up and keep up to date with the latest news & articles of the conference.