Meet our RGC 2023 speakers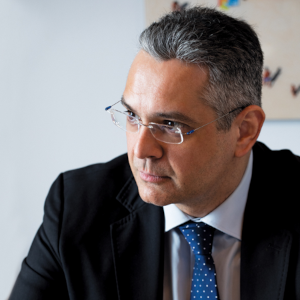 Special Secretary of Foresight Strategy, Presidency of the Government
From 2019 to 2022, he served as the Secretary General of Communication and Media in the Presidency of the Greek Government. 
He was previously the Director General of the Konstantinos Karamanlis Institute of Democracy and director of the think tank "DIKTIO for the reformation of Greece and Europe" (2013-2018).
Yannis has also served as Director of Communications and Special Adviser to the Greek Minister of Education, as well as Special Advisor to the Minister of Development and to the Greek Parliament. He has worked in the field of communications and advertisement in multinational companies and was also a Marshall Memorial Fellow of the German Marshall Fund (GMF).
He has studied history, in the National Kapodestrian University of Athens, international relations, European Political Economy and law in the University of the Aegean and the Athens University of Economics and Business. 
He is a PhD candidate of the Science of History and Philosophy of the University of Athens.
Sign up to our newsletter
Sign up and keep up to date with the latest news & articles of the conference.