Meet our RGC 2023 speakers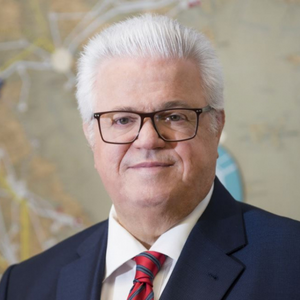 Chairman BoD & CEO, DAPPEP
Yiannis's work experience expands from top managerial role (CEO) and board membership (Chairman of the BoD) in one of the largest electric utility companies (ADMIE) to several managerial roles in Multinational and Greek companies ((Shell, Petros Petropoulos). Also, through his career and academic background, he has focused and developed in-depth knowledge and expertise in the energy industry. In June 2013, he was appointed as CEO and Chairman of the Board of ADMIE (IPTO) in order to drive the Ownership Unbundling and Privatization project. Before his assignment to ADMIE and he worked for more than 27 year for Oil companies, in several roles in Operations, Supply Chain, Logistics, Procurement. Between Jan 2010 – June 2013, served as Shell Marine Supply Chain and Supply & Logistics manager for Shell BU in Petros Petropoulos AEBE (successor of Shell Lubricants business of Shell Hellas). From March of 1986 to Dec of 2010 he worked for Shell companies (Shell Hellas, Shell International Petroleum Company, Shell Europe Oil Products), in different managerial roles in the areas of Contracting and Procurement , Marine, Supply Chain, Logistics , Production Operations, HSSE and Quality (assurance and Control). He was member of the Greek National Energy Committee, Member of ENTSO-e General Assembly and MED-TSO GA. Before these memberships he was member of the National Committee for Logistics and Supply Chain. Yiannis holds a Bachelor degree in Petroleum Chemistry and he is completing his Degree in Production and Management Engineering from Polytechnic school of Democritus University of Thrace. He is also completing his MSc in Crisis Management from Kapodestrian University of Athens.
Sign up to our newsletter
Sign up and keep up to date with the latest news & articles of the conference.