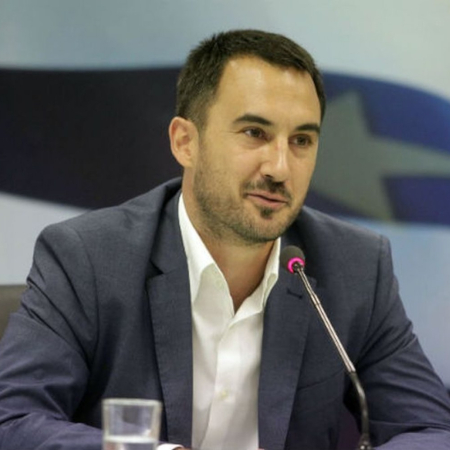 Member of the Hellenic Parliament, SYRIZA Party, Former Minister of Internal Affairs
Alexis Charitsis was born in Kalamata in 1977.
He is a Greek politician of the SYRIZA party and since 2019 he is a member of the Greek Parliament for Messinia. He served as Press Officer of SYRIZA. As of September 2020 he is shadow Minister for Development and Investment.
From 2015-2019 he served as Minister of Interior, Alternate Minister of Economy & Development, (responsible for Public Investments, European Structural and Investment Funds, as well as Industry and Growth Strategy),  Deputy Minister of Economy, Development and Tourism and Secretary General for Public Investments – NSRF/ PA.
He holds a degree in Electrical and Computer Engineering from the National Technical University of Athens (NTUA) and a Master's degree in Renewable Energy Sources from the University of Manchester. He worked in the private energy sector for more than 10 years, both in Greece and abroad.