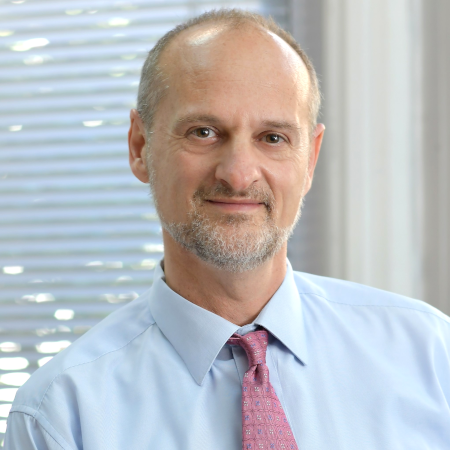 Research and Development Director & BoD, Institute of Communication & Computer Systems (ICCS)
Chairman, ERTICO-ITS Europe
Deputy Chairman, Athens Urban Transport Organisation (OASA)
Dr. Angelos J. Amditis is Research and Development Director in the Institute of Communication and Computer Systems and member of its Board of Directors. He is the founder and the Director of the I-SENSE Research Group (http://i-sense.iccs.gr/ ). Since June 2018 he is the ERTICO-ITS Europe Chairman while he has been a member of ERTICO Supervisory Board since 2012. He is a member of the Executive Board of ETP-ALICE (Co-chairing the WG3 "ALICE Systems & Technologies for Interconnected Logistics"). He is the Deputy Chairman of the Athens Urban Transport Organisation (OASA) and member of the Board of Directors of the Athens Water Supply and Sewerage Company (EYDAP S.A.).  He is the Vice President and one of the founding members of ITS Hellas. He is participating or has participated to the CCAM, C-ITS Platform, INATBA, EGVIA, OCG, A.SPIRE,  DTLF, GEAR2030, TM2.0 Platform (Steering Body member), Trilateral WG on Automation, euRobotics, SENSORIS, WssTP, UITP, AIOTI and many other EC Groups and Platforms. He is the writer of 90 peer reviewed journal articles and book chapters and more than 240 conference papers. His current research interests in the field of ITS include Automated Transport Systems, Cooperative Systems, Electromobility, Smart Mobility both for people and cargo (ITS for Logistics), sensor and information fusion, data management/aggregation, communication technologies, highly and fully automated driving and embedded systems, vehicle to grid connectivity and charging optimization strategies, control algorithms, human machine interaction, and FOTs. He is also quite active on Internet related research (IoT, Cloud services etc.), 5G networks, ICT for environmental and security applications, including cyber security and circular economy, etc. He has participated in a large number of Research projects being the scientific responsible of more than 150 projects in the last 20 years and currently he is the coordinator of the following ones: NIGHTINGALE, EIFFEL, 5G-IANA, CitySCAPE, eCharge4Drivers, ICT4CART, DIONE, HYPERION, CYBER-MAR and RESIST.