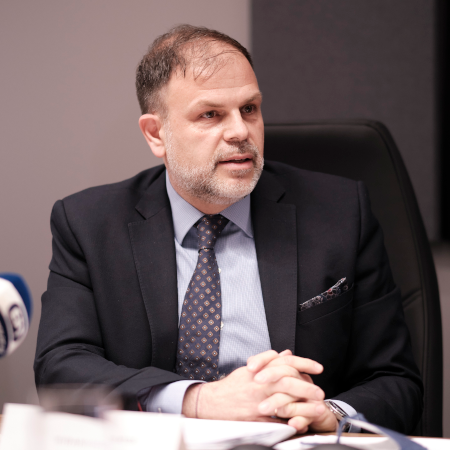 CEO, Hellenic Hydrocarbon Resources Management
Aristofanis (Aris) Stefatos is the Managing Director of the Hellenic Hydrocarbon Management Company (HHRM SA). He holds a PhD in geology & geophysics, a master's degree in Environmental Oceanography and a bachelors in Geology. For the last 15 years he has held senior and top management positions in private E&P companies in Norway and has been a founding partner of four Norwegian companies within the broader E&P sector. Through his 24 years of work experience, Mr. Stefatos has also worked with the technical maturation of exploration prospects and drilling. He has worked in geological basins in Europe, North America, Indian ocean, West Coast of Africa, and South East Asia. He has a proven track record of 5 oil and gas discoveries in the Norwegian and the Barents Sea. In 2019, he received the honor of serving as the honorary consul of Greece in Bergen.
In 2019 he assumed the voluntary and honorary duties of Honorary Consul of Greece in Bergen, Norway, while he has received distinctions and awards from the American Association of Petroleum Geologists (AAPG).