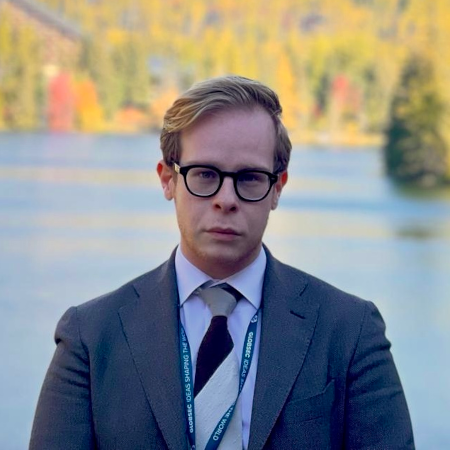 Head of International Relations, DIKTIO Network for Reform in Greece & Europe
Basil Gavalas is the Head of international relations at DIKTIO Network for Reform in Greece and Europe, a leading Athens-based think tank, where he manages partnerships with Europe's and Africa's major organizations.
Previously, Basil served as special political advisor with different Ministries in the Greek Government, worked as international relations advisor with two former European Commissioners and was head of communications and spokesperson of the Greek Government's campaign for the post of OECD SG (Greece's first major IO campaign), where he coordinated communication efforts in OECD's 38 member countries.
He has also collaborated with governments in the Middle East and has extensive experience advising foundations. Inter alia, Basil has cooperated with Delphi Economic Forum, the European Council on Foreign Relations, The Constanine Karamanlis Institute for Democracy, the AC Laskaridis Charitable foundation and the Centre for Liberal Strategies in Sofia.
With a background in journalism, international relations and law, Basil has published current affairs Op-eds in Greece's most prestigious publications (Kathimerini, Athens Review of Books, etc.) and is the author of one poetry book, with one more being in press.
Basil was selected as TSYP 2021 by GLOBSEC, as young leader by the Foundation for European Progressive Studies and is member of the Royal United Services Institute. He joined DCF's Leadership Council in 2022.