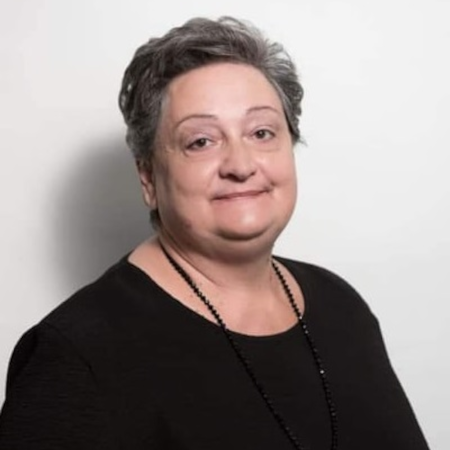 President, The Mental Health Association (ΣΟΨΥ)
My name is Christina Bikou.
I was born in Patras on the 22nd of February on 1958. I am married with Nicolaos Bikos, retired general of the Greek Police, with whom I have three children. I am a retired bank employee. From my early teenage years I took interest in volunteering drawing my inspiration from my father, George Oikonomopoulos.
Since 2005, I am an active member of the Association for the Mental Health of Patras (SOPSI Patras) and of the asylum for elder people of Patras. In 2016 the members of SOPSI PATRAS honoured me with their vote and appointed me as Chairwoman of the Board of the Association for two consecutive terms.
I offer my services as an  elected General Secretary of the SOPSI National Federation Of Associations and Organizations Of Mental Health (POSOPSI) and as deputy financial manager of the Regional Federation Of Handicaps of Western Greece and Ionian Islands. I am also a member of the Committee of Rights For the Mentally Ill of the Greek Health Ministry
I am a member of PEDITOPSY ( Regional Directorate of the Sectoral Committee for Mental Health) at the 6th Ηealth Region and a member of ΤEPEPSIE of Achaia and Korinthos and also a member of TEPEPSIE (Sectoral Scientific Committee for Adult Mental Health) of Arcadia.
I am a former member of the Board of Directors of the Asylum for Elder People of Patras.