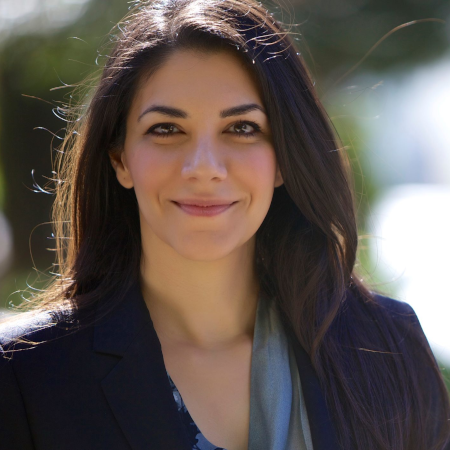 Public Policy Officer, EPLO Institute for Sustainable Development
As the Public Policy Officer of the Institute for Sustainable Development (ISD) at EPLO, an international organization with Observer Status to the UN General Assembly, Christina leads its activities in the field, whilst participating in research and training programs in the blue economy, sustainable finance, ESG strategy and renewable energy. Since 2018, she has been instrumental in creating Verimpact, a leading proprietary ESG tool and methodology. 
Christina commenced her career teaching at the University of Chicago, the University of Athens and the French Institute of Athens. She served as Chief of Staff for the Dean of the Hellenic Parliament, and as Senior Advisor at the Greek Ministry of Infrastructure, Transport and Networks and the Ministry of Education, Religious Affairs, Culture and Sports. Her high-profile public and political affairs positions at the US, and Australian embassies have added to her experience with different administration and governance systems.
A firm believer in gender equity and the SDGs, she has been a mentor at Unreasonable Group, Innovyz Australia, and in the EIC Women Leadership Programme (WLP) with an aim of inspiring women to take over leadership positions.
Christina holds an MA in the Humanities from the University of Chicago where she was a Fulbright Scholar, and a BA in English and Greek from the University of Athens.