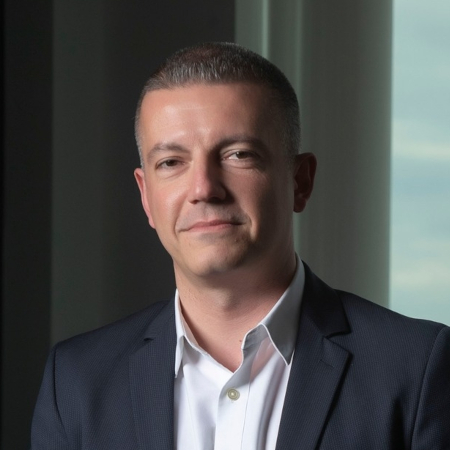 Director of Strategic Accounts & General Manager for Balkans, Member Of The Management Board, MAK SYSTEM, MASIT ICT Chamber of commerce
Damjan Manchevski is Director of Strategic Accounts and General Manager Balkans in Balkans Management, in MAK- System. He is on this position since 2020.
Previously, in the period between 2017 and 2020 he was Minister of Information Society and Administration.  
 Mr. Manchevski has more than ten years of professional working experience in ICT sector, as manager and executive director of several companies. Between 2005 and 2006 he has worked as Engineer for radio frequencies in the Agency for Electronic Communications (AEC).
Mr. Manchevski holds a degree from The Faculty of Electrical Engineering, at the University St. Cyril and Methodius, at the Department for Electrical Engineering and Telecommunications.
In 2009 he was a Chevening fellow at the University of Birmingham in the United Kingdom, obtaining a Certificate of graduate studies. In 2003 he participated in the US Department of State International Visitors Program titled "Young European leaders and US policies on the current political, economic and social issues ", while from 2003 to 2004 participated in the School for Promising Politicians organized by the Friedrich Ebert Foundation and Alfred Moser. He is fluent in English and Serbian/Croatian language.