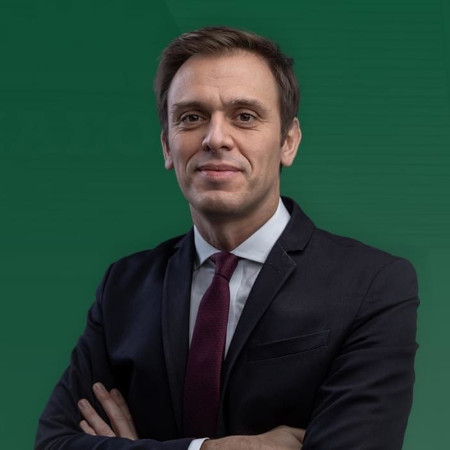 Dimitrios Mantzos is the Spokesman of PASOK-Kinima Allagis political party. Previously he served as Director of the Parliamentary Group of the same party (July 2019-January 2022).
He has worked as an adviser to the Hellenic Parliament (2015-2019) and the Ministry of Justice (2011-2015). During the 2014-2015 period he was a member of the Support Group to the Governmental Council for the Management of Private Debt.
He is a member of the Central Mediation Committee (since May 2018) while he served as member of the previous Mediators' Accreditation Committee (2014-2018). He is also Executive Secretary of the ADR Promotion Organisation (OPEMED) and Secretary of the EPLO Institute for Justice & Growth Scientific Council.
D. Mantzos is a lawyer at the Supreme Court and an accredited mediator. He is a PhD candidate at the University of Athens (doctoral thesis on the legal nature and enforceability of Mediation Clauses). He holds a Law Degree from the Aristotle University of Thessaloniki and a Master on Commercial Law from the University of Athens.
He speaks English and German.