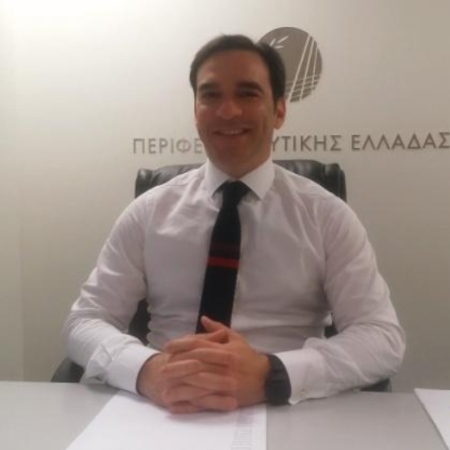 Deputy Regional Minister of Sports, Volunteering and Olympism
Dimitrios Nikolakopoulos was born in 1981 in Pyrgos, Ilia, where he completed his school education.
He is a graduate of the University of School of Physiotherapy in Bucharest, from which he graduated in 2003. After completing his studies, he did his internship at the University Hospital of Rio Patras for one year.
Then he worked for several years at KEKYKAMEA of Pyrgos. From 2010 until today he practices the profession of physiotherapist in his private laboratory in Pyrgos.
He taught as a teacher at the public IEK Pyrgos in the two-year course of his specialty.
He attended scientific conferences for many years and participated in several two-day seminars and seminars on scientific developments in the field of physiotherapy.
He has been providing his services as a physiotherapist for years in the teams of the Union of Football Clubs (EPS) of Ilia. For a number of years, he was a physiotherapist in the historical football team of the prefecture, Paniliakos and in the basketball team of Amaliada Koroivos. He is also a physiotherapist in many clubs in the prefecture.
He speaks English and Romanian.
He played football in an amateur level in several clubs in Ilia with his participation in the development of football in our country.
Has been appointed Deputy Regional Head of Sports , Volunteering and Olympism from 01/09/2020 until today.