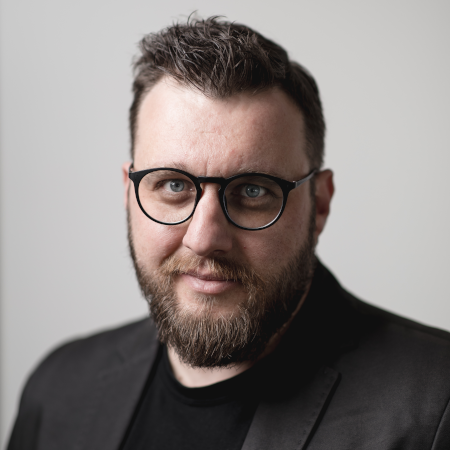 Futurist & Member of the Special Secretary for Strategic Foresight, Presidency of the Greek Government
Devoted to 'exploring' the future and spotting the trends and technologies that are shaping our world, there is no better word to describe Dimitris than 'futurist'. His mission, to give the world a better understanding of how society, human interactions and business will look like in the years to come.
As a public speaker on future trends, he gives his audience an optimistic, yet down-to-earth take on the future and how technologies disrupt everything we do. On the stage of conferences such as TEDxAUEB, TEDxUOM, SocialMediaWeek, DCNs Influencers Hub, he answers the big and smaller questions that will define humanity: how do exponential technologies, such as AI, blockchain, and VR/AR, merge together and shape our world? What will the human-machine relationship look like? How will education, media, medicine and all other industries are being disrupted?
Apart from his keynote talks, interacting with people has always been at the core of everything Dimitris undertakes. With an academic background in design interactions and being part of the digital marketing world even before the birth of Facebook, soon along the way he decided to take the path of communication and storytelling. First as a lead lecturer at CITY College, University of York Europe Campus (Digital Marketing  Analytics, Artificial Intelligence & Predictive Analytics) and Member Researcher at Special Secretary for Strategic Foresight, Government of the Hellenic Republic.
But his curiosity and passion for innovation never let him shy away from action: he has co-founded TheFutureCats, an integrated web 3.0 agency, as well as "ΕνΣΥΝαίσθηση", a volunteer platform harnessing the power of crowdfunding to solve to solve homeless people direct needs.