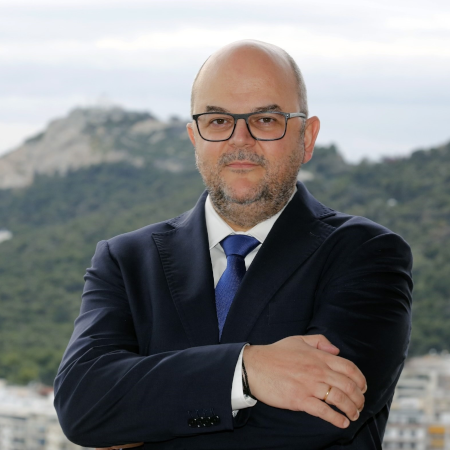 CEO of Public Gas Distribution Networks SA (DEDA)
Dr Marios Tsakas was born in Athens and studied Chemistry at the National and Kapodistrian University of Athens (NKUA). He holds a Master's degree in "Chemistry and Environmental Technologies" and a Ph.D. in "Organization and Management" from the NKUA. He has published numerous scientific papers in international and national journals.
He has served as Special Secretary of the Financial and Economic Crime Unit (SDOE, 2008-2009), General Secretary of the Municipality of Glyfada (2014-2018) and scientific advisor to the Minister of Economy and Finance (2004-2008).
He has coordinated the Greek committee for the implementation of reforms in Health Sector under the national programme «Health in Action 2013-2015», in cooperation with the World Health Organization.
He has also held positions of responsibility in the fields of consultancy services and information technology.
In October 2019, Dr. Marios Tsakas was appointed as Chief Executive Officer of Public Gas Distribution Networks S.A (DEDA).