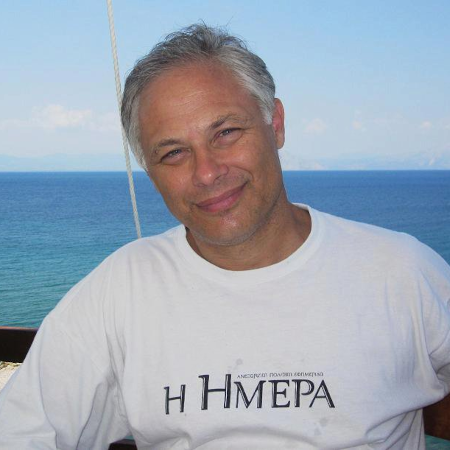 Representative of The Union for the protection of natural and cultural environment of Corinthian and Patraian Gulfs
 was born in Sparti in 1960. I 'm a secondary education teacher and I live in Patras.
I have studied Political Science, Public Law and English Literature in the University of Athens.
I 'm a member of "Ecological Movement of Patras", an organization member of "NHREAS" since 1993, being for years its representative to Panhellenic environmental Networks. I was a member of the Greek representation at the Global Summit for Sustainable Development in Johannesburg, in 2002. I have been a member of the Management board of the Chelmos – Vouraikos National Park for 10 years. I have published a big number of articles in local or national level periodicals and publications about environmental matters. 
Between 2014 and 2018 I 'v been an elected member of the regional council of Western Greece as head of an ecological faction.