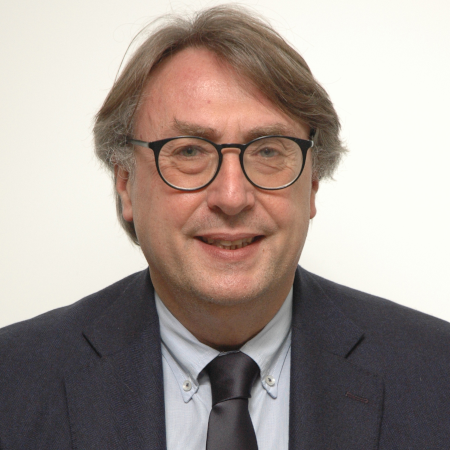 JS Coordinator, Interreg Greece-Italy Programme
Gianfranco Gadaleta, is the Coordinator of the Joint Secretariat of INTERREG VA Greece Italy Programme, with main responsibility the overall management of the Joint Secretariat (JS) as well as the smooth implementation and the efficient technical, administrative and financial management of the Programme.
He has followed with great interest the European Territorial Cooperation and other European Funds; he has great experience derived from the Community projects (ERDF, ESF, ETC) as Project Manager, Financial Manager and Designer of the European projects. He is also expert as First Level Controller in several European projects.
He studied Economy and Trade at University of Bari and took Master Degree (1992). He continued his study in order to have a holistic preparation to the University of Molise and took a second Master Degree in Law (1996); he is a qualified chartered accountant (1992), lawyer qualified (1998) and statutory auditor (1999)
As Senior Researcher in the Apulian Institute of Economic and Social Research Management in the field of welfare and social planning, he is participating in several research projects regarding welfare area and social services and support the national and local authorities as an expert in social economy and welfare dynamics.
Contractor Professor of Organization and Planning of the Social and Educational Services to the University of Bari (from A.Y. 2007/2008 to A.Y. 2010/2011)
Contractor Professor of Planning and Organization Laboratory in the No profit sector to the University of Bari (from A.Y. 2012/2013 to A.Y 2015/2016)
He is also the author of many statements and articles as well as of some publications about the social economy and the social and economic dynamics in Italy and Puglia.