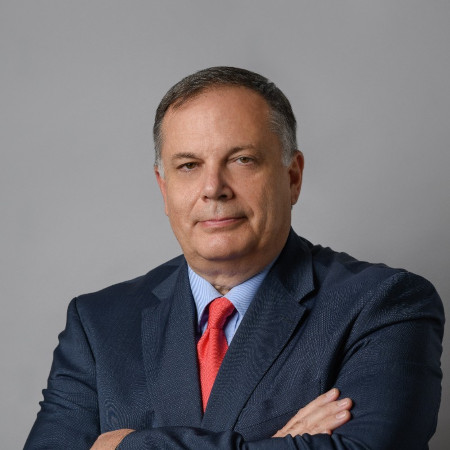 CEO, Renewable Energy Sources, Copelouzos Group
John Karydas is the Chief Operating Officer of the Renewable and Battery Storage Business Unit of Copelouzos Group.
Copelouzos Group was founded in 1973 and today has evolved to a fully integrated business development organization, servicing key industrial and technological sectors in Greece and abroad. One important business sector of the Group is energy with the core businesses within this sector being the marketing of natural gas, the electricity production and trading and the renewable energy sources. Copelouzos Group has been a pioneer in the RES with an extensive portfolio of renewable energy assets and the first who has received two Production licenses for the operation of battery energy storage systems (BESS) in the country.
John Karydas has been Member of the Board of Directors of Athens International Airport from June 2009 until November 2012, Member of the Supervisory Board of Pulkovo Airport, St. Petersburg from February 2010 until August 2011 and is an Executive Member of the Board of major companies of the
Group developing and operating RES assets.
He received an M.B.A. degree from Bath University in the UK, an M.Sc. in Computing Science from Oxford University and a B.Sc. (with First Class Honors) in Computer Science with Mathematics from London University. He is a graduate of Athens College.
Prior to joining Copelouzos Group 21 years ago, he held various senior and commercial positions in the Greek industry.