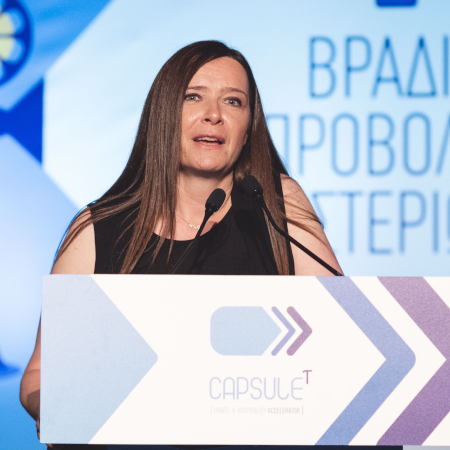 Director, Capsule T Accelerator
Katerina is the Director of the newly established travel & hospitality accelerator, CapsuleT. Katerina joined forces with the Hellenic Chamber of Hotels in January 2019 and has developed on behalf of the HCH the strategic planning and growth of CapsuleT's program, the 1st travel & hospitality accelerator in Greece. 
From 2013 till 2018 Katerina was acting as the Executive Director of the MIT Enterprise Forum Greece, the local chapter of MITEF Global. Working with the BoD from the launch of the chapter in Greece, she successfully planned and delivered 4 rounds of the MITEF Greece Startup Competition platform as well as several other startup community events such as StartSmart Conference and Tech that Matter theme events.  
Prior to MITEF Greece, Katerina worked for 12 years in the marketing communication & advertising industry, acting as an Account Director for Sprint Integrated Marketing Communications till January 2013.
She holds a Bachelor in Marketing and an Executive MBA from the University of Kent.