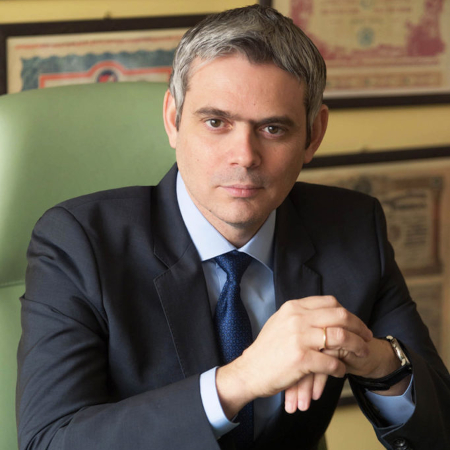 Member of the Hellenic Parliament
He is a graduate of the Kapodistrian Law School of Athens. He has completed a program on European Financial and Comparative Law at the University Francois Rabelais de Tours, and he holds an LLM from the University of London (UEL), focusing on International Law. He holds another LLM from the University of Edinburgh focusing on Intellectual Property. He attended the «Global Change Agents Executive Εducation Program» at Harvard University in 2011 and has recently become a PhD candidate at the Athens University of Economics and Business focusing on Modern Leadership. He is an Athens based lawyer. 
He completed his military obligations in 2005. 
POLITICAL CAREER
He has been an active member of the New Democracy party from a young age and was a member of ONNED, its youth group while completing his studies.
He was elected in 2009 Member of the Greek Parliament and since then has been always re-elected.
In 2012, he was appointed Deputy Minister of Justice by Prime Minister Samaras. He played a central role in the establishment of the first anti-racist law implemented by the Greek parliament. He also served as Speaker of the House and as Speaker of the Party, the second being during turbulent times for Greece (referendum 2015). Since then, he has served in various positions such as Deputy Shadow Minister of Justice, President of the Israel- Greece Friendship Committee, President of the Special Permanent Committee of the Penitentiary System, Member of the Public Administration, Public Order and Justice Committee etc..
He has attended multiple conferences on Greek- Israel relations, anti-Semitism, Greek- American relations, European Policy think tank meetings such as meetings held by the EPP and the Friends of Europe Organization. 
He is married and has two daughters and a son.