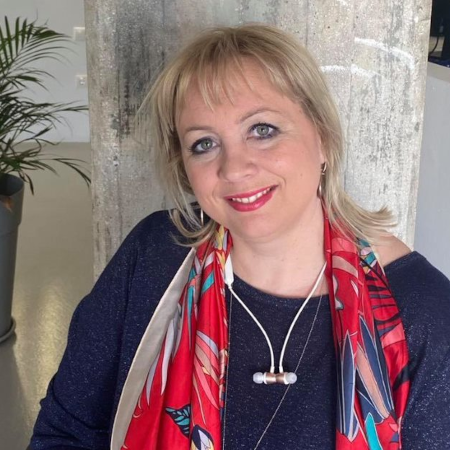 President, Greek Association of Women Entrepreneurs – SEGE
Mrs. Tsaltampasi is the President of Greek Association of Women Entrepreneurs – SEGE and CEO of OECON Group of Companies. She actively supports Female Entrepreneurship also from other positions as she is the A' Vice President of AFAEMME – Association of Organizations of Mediterranean Businesswomen, the Executive Secretary of the Inter-Balkan Network of Female Entrepreneurship and the Coordinator for the Development of Women Entrepreneurs Network Black Sea – Atalanta. Additionally, Mrs. Tsaltampasi is a member of the Financial Committee of Women20 (W20) and holds the position of the General Secretary at Women Entrepreneurship Platform (WEP) an international organization.
She holds a Master' s degree in Business Administration (MBA) from the University of Macedonia and she is certified by national and international bodies in offering consulting services. She has great experience and expertise as she has participated and led to success some of the most successful projects of both OECON Group and SEGE. At the same time, she also participates in two corporate schemes as Business Angel.
Lina is a highly experienced speaker and frequent collaborator in business and trade publications as she has written articles for various newspapers and magazines worldwide. She has as well given interviews on TV and radio broadcasts of national and Europe- wide range.
She has already 25 years of experience, as she works from her mid- years, and she combines the fresh spirit with a great business and work experience. A combination that makes her a dear Business Angels and mentor in several young business ventures but also a consistent adviser to larger Business Groups.
Mrs. Tsaltampasi was awarded in 2010 with the title of Female Entrepreneurship Ambassador by the European Commission for her dynamic activity in the promotion of female entrepreneurship and she operates as the Coordinator for the National Ambassador Network. Furthermore, was awarded in 2014 with the title of Women Motivator in the Mediterranean, and in 2018 she received an honorary award for her overall contribution to Female Entrepreneurship.