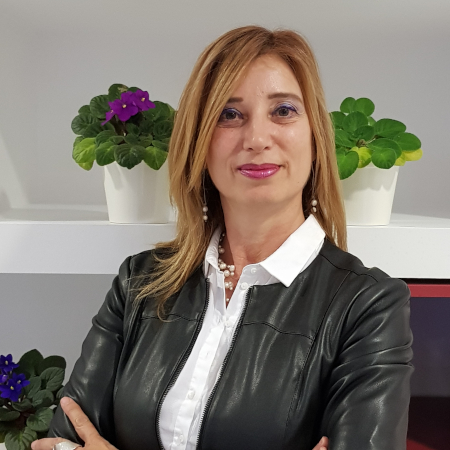 Executive Advisor on 5G, Strategy and Leadership matters, Co-founder of the Women Leadership Hub
Maria has more than 30 years of experience in high-technology, multi- customer, multi-country environment. She has been at the forefront of the introduction of four generations of mobile technology in South East Europe.
She is recognized by the market as an inspirational speaker on mobile technology matters and a thought leader with a growth mindset.
Originally from Greece, having lived and worked in four other countries, Maria started her career in telecommunications R&D, moved on to commercial positions and to key staff functions. Apart from mobile technology, her other two great passions are the fight for getting more women in senior leadership positions and in STEM, and supporting start-ups to grow (collaboration with Metavallon, Invent ICT, EGG incubators, MITEF Greece).
As of February 2022, Maria is an Executive Advisor on matters of 5G/Digital Transformation, Strategy and Leadership.
Her mission is two-fold: to help market players leverage cutting-edge technologies – such as 5G, IoT and Artificial Intelligence – to provide innovative services to their customers, and to contribute in shaping the digital policy of countries regarding 5G, cybersecurity and sustainable growth. In addition, she is co-founder of the Sweden-based NGO Women Leadership Hub, which aims to help increase the number of women senior leaders across the world, since May 2016.
Prior to February 2022, she has worked for a series of years in key leadership positions at Ericsson, a leading provider of Information & Communications Technology to telecom operators worldwide. Maria is a sought-after speaker, and has been an Ericsson spokesperson and company representative at key industry fora and national associations in various countries for a series of years.
Except of Ericsson, she has also worked at Intracom Telecom as well as at the Hellenic National Research Center for Physical Sciences "Demokritos".
Maria holds a BSc in Physics from the University of Patras and an MSc in Telecommunications from the National & Kapodistrian University of Athens.