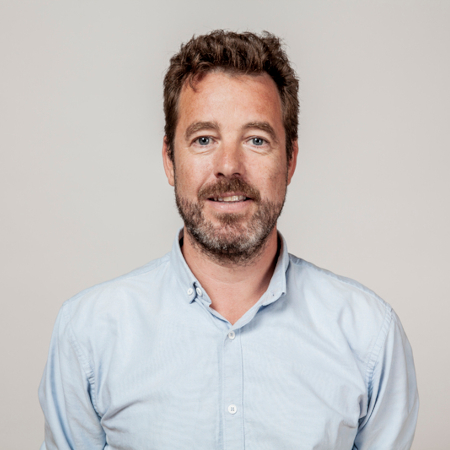 Barcelona Commissioner for Digital Innovation, eAdministration and Good Government
Michael Donaldson is the Commissioner for Technological Innovation, e-Government and Good Governance of the Barcelona City Council.
He has a law degree and a master's degree in public management. He has worked as director of strategic planning and central services in the municipalities of Rubí and Gavà. He is a trainer in open government and transparency issues and has published several articles and chapters of public management.
Degree in Law from the UB and Master in Public Management UPF-ESADE-UAB
2001-2002: Coordinator of Agenda 21 of the Sants-Montjuïc District of the Barcelona City Council
2002-2008: Manager of the Catalunya Segle XXI Foundation
2008-2015: Director of Institutional Action of the City of Rubí
2015-2019: Director of Strategic Planning and Central Services of the Gavà City Council
Other professional experiences:
Technical manager of the Transparency Seminars, Proximity Equipment and Citizen Attention Offices. Federation of Municipis de Catalunya.
Coordinator of the "Collaboration between public administrations" course. Menéndez Pelayo International University.
Coordinator and rapporteur of the seminar "Diversity and Legal Planning". Jaume Bofill Foundation.
Researcher on Social Movements and Public Policies. Institut de Govern i Polítiques- UAB.
Trainer of courses on: Public management, transparency and mainstreaming within the framework of the School of Public Administration of Catalonia of the Generalitat, the Local Training Service of the Diputació de Barcelona, ​​the City Council of Barcelona and the Federation of Municipis de Catalunya. He has participated in several publications of books and articles on issues of transparency, participation, democratic quality and rights of immigrants.