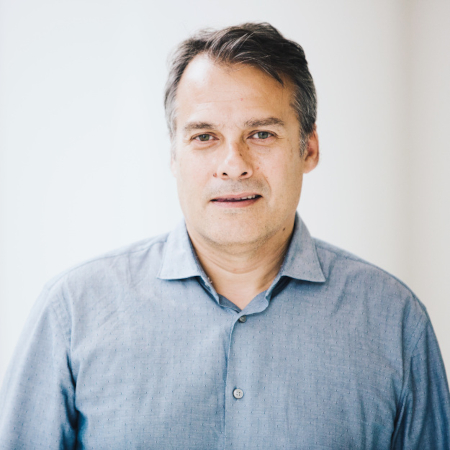 Director of Computing, MIT Media Lab
Michail Bletsas is a Research Scientist and the Director of Computing at MIT's Media Lab where he has been working since 1996. He is responsible for all the infrastructure that the lab uses to produce, store, transport and consume its bits.
 He was a member of the core technical and design team for the "One Laptop Per Child" initiative which created OLPC's pioneering, award-winning "XO" laptop. His current research interests include network security, wireless networks, automating fake news detection and building efficient high performance machine learning computing infrastructures.
 Over the years, he has advised governments around technology policy issues and provided expert opinion in technical matters to top-level officials. He has cofounded two companies, has been a director and consulted for many others in a variety of capacities.
 He has implemented broadband access networks using cutting-edge technologies including one of the earliest ADSL testbeds and various wireless technologies. Mr. Bletsas has been a frequent keynote speaker in international conferences and has been engaged in many civic activities.