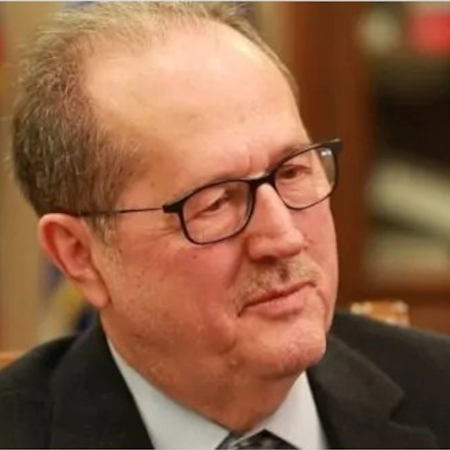 Governor, Region of Peloponnese
Panagiotis Nikas was born in Kentro Avias (at the Mani region) in 1950. He studied Literature and Political Science at the National and Kapodistrian University of Athens.
For many years he worked as a highschool teacher in Kalamata.
Since the start of his career he has been an active member of the teachers' unions and was repeatedly voted for by his colleagues as their representative in numerous elections.
He had been elected as a member of the Prefectural Council of Messinia for twelve consecutive years. For seven of those years he held the position of Deputy Prefect. Also he served as the Chairman of various Prefectural Committees and also as the Chairman of the Prefectural Council.
He had been elected as the Mayor of Kalamata in 2006 (4-year term), in 2010 (4-year term) and in 2014 (5-year term). In 2011 he was elected as the first President of the newly established Regional Union of Municipalities of Peloponnese.
Panayiotis Nikas was elected as the new Regional Governor of Peloponnese and assumed office on the 1st of September 2019.
He is married to Anastasia Militsi, PhD, Head of the National Archives of Messinia and has three sons: Vangelis, an Electrical and Computer Engineer with a PhD, Elias a Medical Doctor assistant University Professor and Nicholas a Civil Engineer, MSc.