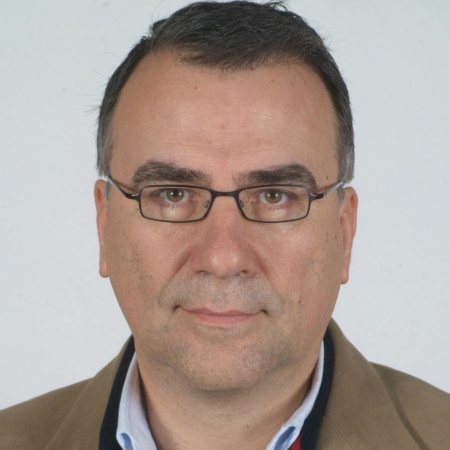 CEO, Μember of Advisory board, Visiting Prof. of Innovation Entrepreneurship, Euroconsultants, IASP (International Association of Areas of Innovation and Technology Parks), International Hellenic University
Dr. Paris Kokorotsikos, President and CEO of Euroconsultants S.A. Group; He serves both a CEO of an innovation and technology advisory group of companies listed in Athens Stock exchange and operational in more than 20 countries in SE Europe and MENA areas, as well as Expert at high level advisory groups to international institutions and governments on SMEs, economic, innovation regional and interregional development programs, planning and management. During the last 30 years he has been involved in: Development of innovation entrepreneurship ecosystems; Regional / Country smart specialization strategies and Development of Special Economic Zones in several European and GCC countries
Strategy, Planning, Governance of Development of Specialized Infrastructures for enhancing entrepreneurship and Competitiveness (innovation financing schemes, innovation parks and zones, business areas, science parks, technology incubators).
Key member of development teams and shareholder in Technology incubators (www.i4g.gr), as  well as at Industry 4.0 specialized  VC www.tecs.capital
Co-Investor in over 25 start ups and early stage innovative companies in biotech. ICT, energy sectors.
Heading  Development teams on policies for Regional, Industrial, Technology, Investments issues and Planning, Management and Evaluation of several EU countries National  Operational and Development Programs
Member of Advisory Group  of International Association of Science and Technology Parks IASP and of DG Research JRC working groups on development of Innovation Ecosystems and financing of STPs
Development of new structures and institutions for SME and foreign investments attraction and support
Advising International Financial Institutions WB-IFC, EBRD, OECD, European Commission and European Governments on Entrepreneurship and SME development, Technology Policies and Mechanisms Development, Financial Instruments for Private Sector Development.
Active in postgraduate training / advice, initially on energy and then on innovation / entrepreneurship issues
Dr Kokorotsikos started his career (in parallel in PhD research) as industrial liaison officer of the Chemical Process Engineering Research Institute (CPERI) of the National Foundation for Research, and has taught courses on the Energy technologies and Technology Transfer at the Engineering School of the Aristotle's University of Thessaloniki.
Currently he teaches as visiting professor at MSc courses on innovation entrepreneurship and technology management at the International Hellenic University (www.ihu.gr)