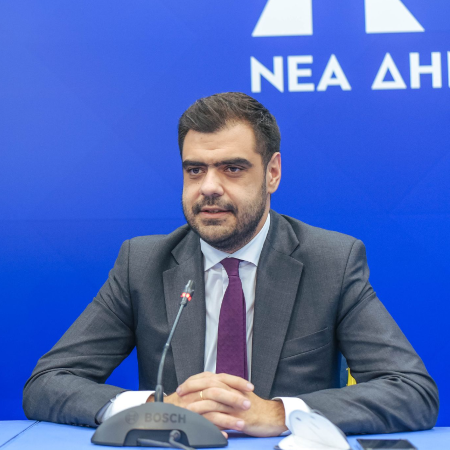 Secretary of Nea Dimokratia
Pavlos Marinakis was born in Patras in 1988.
He graduated from the Democritus University of Thrace Law School in 2010 and has been practicing law in Athens ever since, specializing in Criminal Law.
Meanwhile, he has always been active in politics from his student years in DAP-NDFK and subsequently in ONNED, the Youth Organization of Nea Dimokratia.
In October 2019, he was elected President of ONNED, securing the votes of 87% of the Congress Delegates who signed in favour of his candidacy. He served as President until June 2022.
In December 2021, after being recommended by the Prime Minister and President of Nea Dimokratia Kyriakos Mitsotakis, he was unanimously elected Secretary General of the Political Committee of Nea Dimokratia.
He is married to Katerina Machairioti, Attorney-at-law.