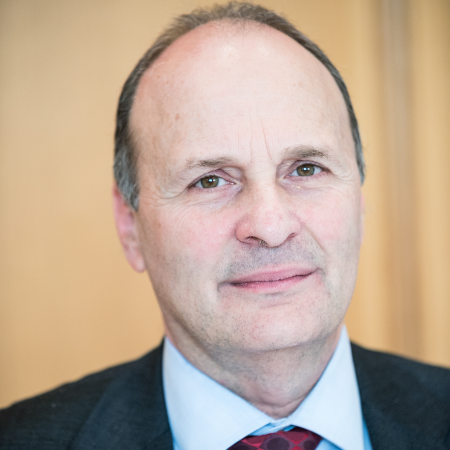 Chief Operating Officer (ELPE Renewables), Hellenic Petroleum Group of Companies
Dr S.Kapellos is a graduate of the Chemical Department of the University of Athens. He received a PhD on the field of Physical Chemistry from the same Institution. Between 1993 and 2007, he had the opportunity to fill various managerial posts within the BP Hellas Organization: Quality, Health, Safety and Environment, Human Resources, Customer Services, Pricing and Credit, Retail Fuels District Manager Northern Greece. 
In 2007, he is appointed as the CEO of BP Solar Hellas, to setup the new business. 
Since 2010, he works for ELPE Renewables (100% owned by HELPE Group). He currently holds the position of the Chief Operating Officer of the company, being a BoD member of the company. Τhe current RES portfolio of ELPE Renewables is comprised of more than 2000 MW of PV, Wind and Storage Projects, of which 37 MW PV and 44 MW Wind in operation. In February 2020, the acquisition of a 204 MW PV project in Kozani is signed that has been constructed and connected to the Grid in April 2022. This is the largest in operation RES project in Greece and one of the largest PV projects in Europe. Dr.S.Kapellos has been, on behalf of HELPE,  the Lead Negotiator and then the Project Manager and the Managing Director of the Kozani 204 MW PV Project companies.
Dr.S.Kapellos has published several scientific articles in international magazines during his academic career and several articles on subjects related to RES, Solar Technology and Energy Policy for newspapers, relevant magazines and e-media.
Since 2008, he is being an elected member of the board of the Hellenic Association of PV companies (HELAPCO) and since April 2013 Chairman of the board of the Association. Since April 2021 he has been elected as President of the Energy Committee of the Hellenic-German Chamber of Industry and Commerce.