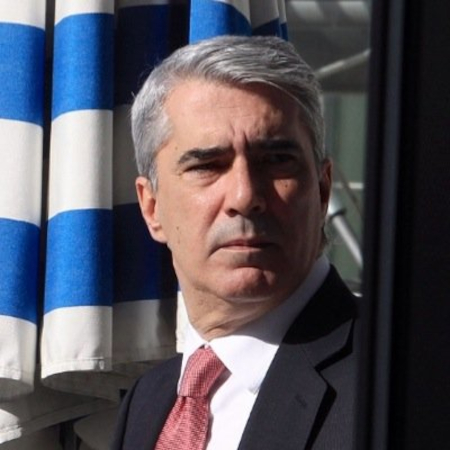 Deputy Minister, Ministry of Rural Development
Simos Kedikoglou was elected member of the Hellenic Parliament for the Prefecture of Evia with New Democracy Party in the elections of 2004, 2007, 2009, 2012, 2015 and 2019.
He served as Deputy Minister to the Prime Minister and Government Spokesman from 2012 to 2014.
He was a member of the Standing Committee on Economic Affairs, of the Standing Committee on National Defense & Foreign Affairs, Special Standing Committee on European Affairs and of the Committee on Armaments Programs & Contracts.
In addition, he served as head of the Greek Delegation and Vice President of the Parliamentary Assembly of the Organization of Black Sea Economic Cooperation.
Simos Kedikoglou is a journalist. He has been a political, parliamentary and diplomatic editor in newspapers "Kathimerini", "Apogevmatini", "Apofasi" and "Chora". He also presented and participated in broadcasts of  TV and radio stations (ERT, MEGA, FLASH etc.). For many years he was a contributor to CNN International's World Report show, and on CNN's "Q&A" show in Atlanta, USA.
He speaks English, Russian, and French.
He is married and the father of a son and a daughter.