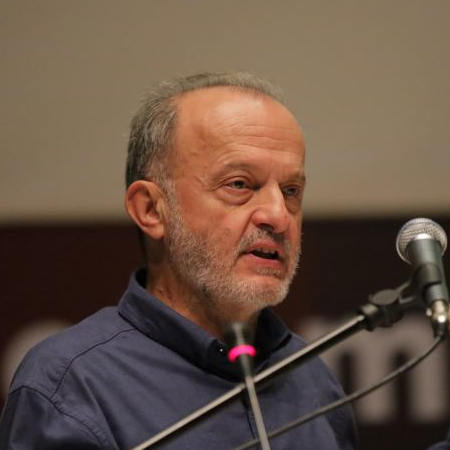 Director of Digital Governance, National Infrastructures for Research and Technology (GRNET)
I am interested in issues related digital transformation and openness and participate in actions and initiatives that implement it in education, public administration and the private sector.
WORK EXPERIENCE
1990–Present Senior Researcher
National Technical University of Athens, Network Management & Optimal Design
Laboratory – NETMODE

Director of the Network operations Center (until 2005)

Representative to GU-NET, Greek Universities Network

Coordination of Network infrastructure

Teaching Assistant
2008–Present President / Vice-President
GFOSS – Open Technologies Alliance
Indicative activities include:
· Raising public awareness about the benefits of using and developing FOSS.
· Providing reliable and timely information about FOSS issues, both in Greece and internationally.
· Fostering cooperation and equal participation for all stakeholders that are directly or indirectly involved in the promotion and development of FOSS in Greece, such as the community of Greek FOSS developers and the entrepreneurs interested in FOSS.
· Coordinating the efforts of the Greek groups of volunteer FOSS programmers, enabling them to form the backbone of Greek FOSS development and implementation.
· Supporting the development and promotion of FOSS-based business models, and providing businesses with information on FOSS adoption and migration.