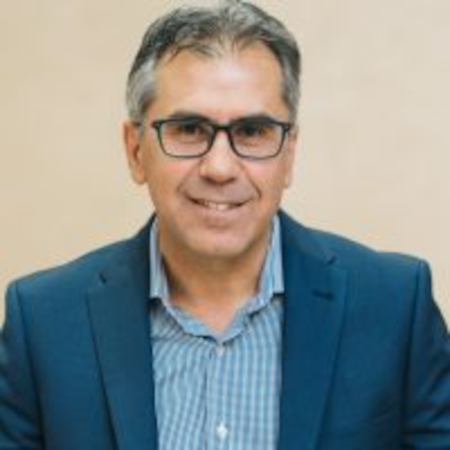 Mayor of Erymanthos, Vice president of the Regional Union of Municipalities of Western Greece
Mr Theodoros Mparis is the Vice President of the Regional Union of Municipalities of Western Greece and Mayor of Erymanthos.
Theodoros Mparis was born in 1964 in Drosia, Tritaias, Achaia. He holds degrees from the Pedagogical Academy of Tripoli, the Pedagogical Department of Primary Education and the Postgraduate Teacher Training School of the University of Patras, specializing in "Intercultural Education and Social Exclusion".
Since 2005 he holds a Master's degree in "Educational Policy and Social Exclusion". From 1986 to 2007 he served as a teacher and as a headmaster in schools in the region of Achaia. Since 2007 he has been serving as a School Counsellor of Primary Education.
He has published a number of scientific articles in Greek and foreign journals and participated in presentations in Panhellenic and International conferences.
He has developed trade union activity in the Teachers and Kindergarten Teachers Association of Patras and the Teachers' Federation of Greece. In 2006 he was elected Municipal Councillor of the Municipality of Tritaia and served as President of the Municipal Council of the former Municipality of Tritaias.
Since 2011 he is an elected member of the Council of the Municipality of Erymanthos. 
He was elected mayor in the Municipal Elections of 2019.