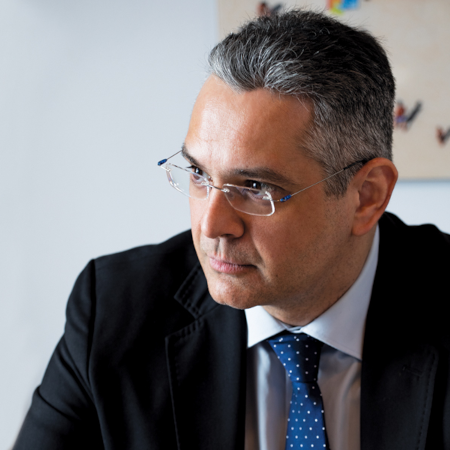 Special Secretary for Foresight, Presidency of the Government
Yannis has worked for years at the crossroads of politics, innovative policy research and communications. He served as Secretary General for Media and Communications in the Presidency of the Government, as Director of the Scientific Council with The Constantinos Caramanlis Institute for Democracy and as Executive Director with DIKTIO – Network for Reform in Greece and Europe, a leading Athens-based think tank, where he spearheaded informed Greek discourse on AI and its socioeconomic impact. 
Previously, Yannis served with the Greek Government in a variety of advising roles. He was Director of Communications and Special Adviser to the Minister at the Ministry of Development, Competitiveness and Shipping and the Ministry of Education as well as Adviser with the Hellenic Parliament. 
Prior to that, he worked as advisor and account manager with multinational communication firms, dealing with many important international clients. 
Yannis was educated at the University of Athens, the Athens University of Economics and Business and the University of the Aegean, where he received undergraduate and graduate degrees in History, International Affairs and European Law. He is currently a PhD candidate at the University of Athens. 
In 2012, he was a Marshall Memorial Fellow