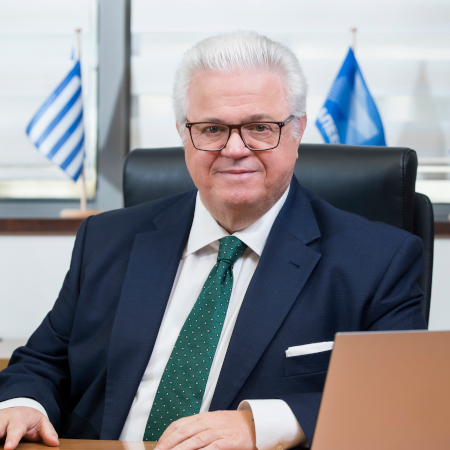 Chairman of BoD & CEO
RES OPERATOR & GUARANTEES OF ORIGIN S.A. (DAPEEP S.A.)
Yiannis Yiarentis is the CEO and Chairman of BoD at the Renewable Energy Sources Operator (ΔΑΠΕΕΠ) from August 2019 until today. He holds a significant Greek and International experience in top management positions, in both private and public sector, with the most important, that of the President and CEO of IPTO (ΑΔΜΗΕ) from 2013 to 2015 when he paved the way for major electrical Interconnections with Greek islands (Cyclades) and all major infrastructure projects, such as the Megalopolis HVC, the interconnection of Polypotamos and many more projects that breathed life into the Electric System. Before that he had a long-term international career in large multinational and Greek companies in the Energy field. He has been a member of National and International Councils and Committees (Entso-e, MED-TSO). He holds a degree in Petroleum Engineering and Production Engineering and Management and a postgraduate degree (MSc) in Sustainable Development.