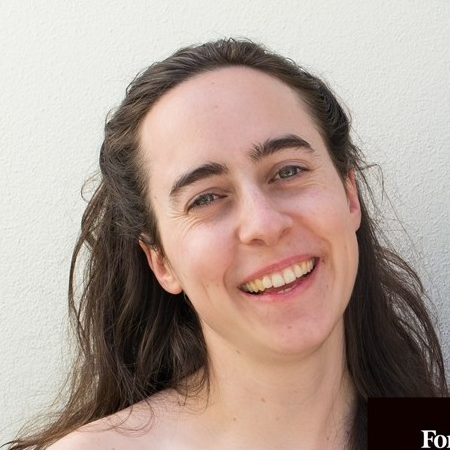 Medical Doctor And Researcher, Neuroscientist, Imperial College London
Dr Marianna Kapsetaki is a medical doctor, neuroscientist, and classical pianist. Following her Medical Degree (1st Hons), she obtained a MSc (Distinction) in Performing Arts Medicine from University College London, a PhD in Neuroscience from Imperial College London, and a Postdoctoral Research Fellow position at University College London.

She has been presented with over 100 awards and scholarships in science and music. She has won 1st prize in 12 international and national piano competitions, the Parisianou S.A. Award, the Hilda Martindale UK Award, the British Association of Performing Arts Medicine Award, the Ede & Ravenscroft Music Bursary Award, the Director's Award of the Blyth Centre of Music and Visual Arts in London, the Felix Marr Award, the UNESCO Medal, an Honorary Award from the Rotary Club 'El Greco', Dean's Internship Award of Imperial College London, the Jannis Tzonker Young Musician Award, and the Citizens of Honour Award for her musical and academical achievements from the Municipality of Hersonissos Crete. She was selected as scholar of the Alexander S. Onassis Foundation, Greek State Foundation (for 4 consistent years), Leventis Foundation, Bodossakis Foundation, Lillian Voudouri Foundation, Eleni Schillizi Foundation, Estia Neas Smirnis Foundation, Sir Richard Stapley Educational Trust, Minoan Conservatory of Music (8-year full tuition scholarship), GEMMA Classical Music Trust, Athens Megaron Music Friends Society and 'World in Harmony' Association conferred by HRH Princess Irene at the Gina Bachauer Awards.

Recently she was included in the Forbes '30 Under 30′ Europe list (Science & Healthcare), was named runner-up of the Rising Star Award by the Organisation for Psychological Research into Stroke (World Federation for Neurorehabilitation), and was a finalist for the Next Generation Women Leaders Award by McKinsey, the Greek International Women Award in Science & Technology, and the UK Women of the Future Award in Science.
Marianna has performed over 160 concerts to date appearing at major venues such as Cadogan Hall (London), St John's Smith Square (London), St George's (Bristol), Hellenic Cultural Centre (London), Athens Megaron, Cheltenham Town Hall, Sir Edward Elgar Museum, Jacqueline du Pre Music Building (Oxford), Parnassos Hall (Athens), Pittville Pump Room (Cheltenham), Britten Theatre (London), Aegean Arts International Festival, Great Exhibition Road Festival etc. As a soloist she has performed concerti by Mozart, Beethoven, Chopin, Grieg and Poulenc collaborating with many orchestras including the Athens Symphony Orchestra, Imperial Sinfonietta, Young Musicians Symphony Orchestra of UK, Athens Youth Orchestra, Piraeus Symphony Orchestra, Imperial College Symphony Orchestra, under prominent conductors including Oliver Gooch, James Blair, William Carslake, and George Petrou.

She enjoys regular invitations from radio and television where her 3 CD
recordings with her twin sister are played. Since 2013 she has been studying piano with Christopher Elton (Professor Emeritus of the Royal Academy of Music in London).